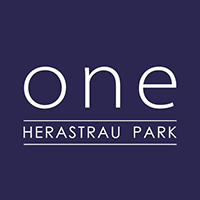 _________________________________
Location – Bucharest, Romania
Area – 95 sqm
Year of completion – 2018
Concept – a male oriented interior design
Style: Modern-Contemporary
Used materials: decorative paint, architectural mouldings, MDF veneer with wood veneer, tapestry, custom paintings, marble.
Chromatic range: Light pastel colors (beige, gray), with some navy-blue in the bedroom
_________________________________
_________________________________
The idea behind the living room was to create a comfortable atmosphere using pastels such as gray and beige, but with some subtle color accents that can be found in the golden elements from the decorative wallpaper, or in the metallic insertions from the MDF. Because the kitchen is small we decided to maximize the space as much as possible by choosing white as the general color so that it can reflect the natural light and give the impression of a larger space.
The elegant style can be found in the custom-made furniture with mosaic MDF edges combined with marble on the kitchen countertop. The furniture was accessorized with stainless steel handles. In the master bedroom, we decided to use navy-blue for a more "dramatic" ambiance, perhaps even masculine style. We combined the washable navy-blue paint with pastel gray on the walls for those shadow effect. Except for the bed, all the furniture and lighting elements were custom- made accordingly to our sketches.
The metal frames you can see with the naked eye in the photographs were chosen on purpose to match the golden profiles from the walls. And the light color of the parquet makes everything fit perfectly with the furniture and the dark colors that predominate almost throughout the apartment.
_________________________________