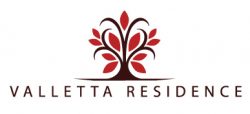 _________________________________
Location – Valletta Residence, Bucharest, Romania
Area – 90 sqm
Year of completion – 2019
Concept – A mashup of two styles in one apartment
Style: Contemporary style with Shabby Chic influences in contrast with industrial ones
Used materials: wall paint, wallpaper, architectural mouldings. Previous furniture was upgraded with some custom details and small new pieces of furniture and decoration.
Chromatic range: pastel colors with vivid accents (yellow, blue)
_________________________________
_________________________________
We are pleased to present you a new interior design project for a 4-room apartment, located in the residential complex "Valletta" in Bucharest. This is a premium project where emphasis was placed on the quality of materials, furniture and execution. From the very beginning of the conversation with our clients, we sketched a general idea of what this next project will look like, so we proposed to arrange it in a neoclassical, yet contemporary style. The "must do" list includes: brightness, warmness and elegance.
That's why we have called on a few famous brands to help us create the design such as: Cortezari, Gold Confort, Eichholtz, Shuller, Fratelli Barri or Masiero. For the partition we intervened with small changes to the original plan: the opening of the kitchen with the living room (because of the rather limited space in the kitchen), the enhancement of the second bathroom (in order to fit a shower cabin, thus we shrinked the storeroom) and two other bathrooms in the middle of the apartment were joined to create a more spacious matrimonial bathroom with access from the master bedroom.
For the wall finishes, we used architectural mouldings to create girdles, cornices or plinths, we used washable paint, silk wallpaper for the matrimonial bedroom, tapestry in the hallway, and wallpaper in the child's room. For flooring, we opted for layered parquet, chevron pattern, and for the bathrooms marble- like tiles, all in all a lot of white combined with golden elements. Marble-like ceramic tiles can also be found in the kitchen for the worktop and the wall. All custom-made furniture is made out of painted MDF that's been milled with details (handles, cornices on certain areas and a smoky mirror) with an elegant brass finish. The other pieces of furniture were proposed from different international brands. We really wanted to focus on precious fabrics such as velvet and satin to ensure maximum elegance for this project.
_________________________________