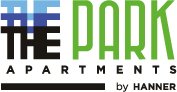 _________________________________
Location – Bucharest, Romania
Area – 95 sqm
Year of completion – 2018
Concept – The desire to create a completely personalized and comfortable space
Style: Modern-Contemporary
Used materials: washable and decorative paint, architectural mouldings, MDF veneer with wood veneer, tapestry. Most of the furniture has been custom-made.
Chromatic range: Pastels and warm colors with some subtle accents
_________________________________
Finished project
_________________________________
The design concept started from our customer's wish to create an elegant, yet personalized design, to convey a sense of comfort and positive emotion to any visitor. Its elegant but modern lines are complemented by textures and art deco and industrial shapes that integrate the project. The chromatic range oscillates between the calming pastels of the washable paint we used to dramatic scenography due to the tapestry. All finishes maximize and emphasize the space in a graceful way, taking into account that the final result has to be one for a luxury interior design.
If the living and dining area are decorated in a contemporary-industrial style, with many custom-made features such as: wall cladding or decorative panels on the ceiling, the bedroom is inspired from the sumptuous American-style hotel rooms. The colors and finishes give birth to a relaxing atmosphere – we used pastel beige and gray, some textiles and velvety trims, carpet made out of natural wool and natural wood veneer. The bathrooms were designed accordingly to the correct flow of movement, but also taking into consideration the elegant design due to the proposed finishes: marble, painted glossy MDF furniture, golden metal accessories etc.
Simplicity, but also elegance is the key to this project. We tried not to load the space, but rather to use the most out of it and also preserving the atmosphere as airy as possible. We are proud of this concept and this is due to the close collaboration with the client and the freedom to create the project from scratch.
_________________________________