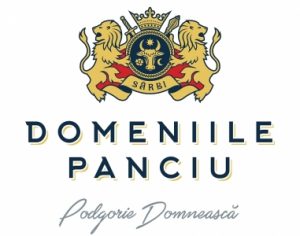 _________________________________
Location – Focșani, Romania
Area – 260 sqm
Year of completion – 2019
Concept – Restaurant with a wine thematic
Style – Modern, country
Used materials – Travertine floor, MDF cladding, decorative brick, wood, custom made furniture and dedicated lighting for Horeca units.
Color range – neutral beige and brown colors supplemented with blue accents
_________________________________
_________________________________
For this project we opted for a more dramatic color range, using contrasting colors – a lot of white combined with black and dark wood. Still, all the dark colors are in the same color range – gray, dark brown and navy. We decided to emphasize the natural materials because the location of the complex is situated in the middle of nature. We used a lot of raw wood, both in light and dark shades, keeping their knots for authenticity, apparent brick in its red-ish original shade and natural stone for the floor.
The furniture is retro (armchairs with metal legs and imitation leather for the seats, metal and wooden bar stools, volumetric letters with incandescent decorative light bulbs) combined with some rustic elements (natural wood chairs, preserved in their natural or painted colors, solid wood tables with wrought iron legs). The element of elegance can be found in the upholstered sofas, the classically cut faces in the bar area or the wall cladding.
_________________________________