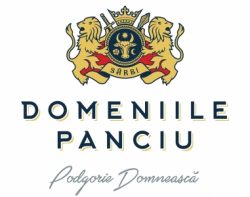 _________________________________
Location – Focșani, Romania
Area – 150 sqm
Year of completion – 2018
Concept – Provence Air Bistro
Style – Modern with Mediterranean influences
Used materials – Travertine, wall paint, decorative profiles, natural wood plating and ceramics. Custom made furniture and special lighting dedicated to Horeca units.
Chromatic range – natural, pastels
_________________________________
_________________________________
The main idea behind the design was to combine modern elements with the typically rustic ones inspired by the southern French shops (from the Provence area to be more specific), because this style is better suited for a tourist complex with a vincula theme.
We opted for pastel colors of gray-lilac, beige and blue; natural materials such as oak, natural stone – travertine, cotton textiles and wallpaper with stylized floral motifs. The restaurant has a stylish look, a bit classical, by using decorative profiles on the walls or ceilings, as well as cladding other walls with wood- fired panels. The luminaires are made of wrought iron, but with a gold finish and glass lampshades.
And you definitely cannot miss the decorations: items and accessories that make you think of Greece – olive trees scattered through the bistro, candlesticks and porcelain. Let's not forget about the wall rack where the wine bottles from the "Panciu Collection" are stored and displayed for customers' admiration.
_________________________________