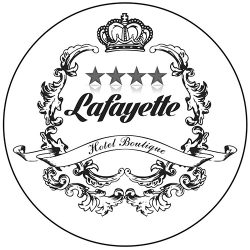 _________________________________
Location – Bucharest, Romania
Area – 400 sqm
Year of completion – 2014
Concept – An elegant boutique hotel in the center of Bucharest
Style – Mix between modern and Provence
Used materials – Carpet, wall paint, wallpaper, mirror cladding, marble and ceramic tiles, wrought iron. Standard and custom-made furniture and classical-style luminaires.
Chromatic range – pastels, from baby blue to beige, rose and gray.
_________________________________
_________________________________
Hotel "Boutique Lafayette", located in Pache Protopopescu Square, overlooking the Izvorul Rece Park in Bucharest, retains the identity of the Old Bucharest area, but we have come up with an interesting compromise to adapt the style of Provence. Although the façade is built in a modern style, the interior is a contemporary one with classical elements, specific for the 19th century French design, where the elegance of the past is combined with state-of-the-art technology.
The hotel has 7 rooms, divided into different colors, inspired by renowned French writers, a reception and a restaurant taken over by another tenant for the guests who will be staying here.
_________________________________