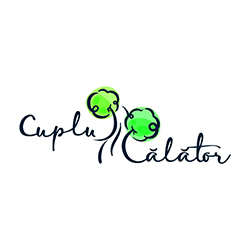 _________________________________
Location  – Jurilovca, România
Area – 260 sqm
Year of completion – 2021
Concept – A thematic accommodation, adapted to the style of the area, the Lipovan one
Style – The facade is Lipovan style, and the interiors are thematic, but still inspired by the area (fishery, birds, sea, etc.)
Used materials – Natural painted wood, decorative paint, cords and reeds, decorative profiles
Chromatic range – The chromatics are varied, from the typical blue of the Lipovan area, to red, yellow, beiges found in interior design
_________________________________
Photos: Cuplu Călător
_________________________________
Cuplu Călător Pension is the second typical Lipovan house located in Tulcea Area, designed by Creativ Interior team. This time we have an interesting story behind, of our clients, a couple who traveled the world for a few years, and later, after returning in Romania to make a pension specific to the area where Claudia is from. That's how we came to collaborate together for this project.
The guest house has only 8 rooms, each with an individual theme, a kitchen with a dining area, where traditional dishes are prepared, and a seating area where children can play. The guest house also has a terrace, an outdoor pavilion, a playground and a sauna. You can find out the whole story by accessing the pension's website: cuplucalator.ro
See also the Mavis Pension designed in the same style.
_________________________________