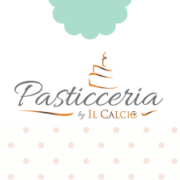 _________________________________
Location – Old town, Bucharest
Area –  120 sqm
Year of completion – 2021
Concept – Refined pastry in a decorative interior
Furnishing style – French-Retro reinterpreted
Materials used – oak wood, decorative profiles, velvet, smoked mirror
Furniture – Custom made by Chairry Contract Furniture
Color range – Green, pale pink, white
_________________________________
_________________________________
Step into the charming world of Pasticceria by Il Calcio, nestled in the heart of Bucharest's Old Town. Completed in 2021, this exquisite 120 sqm space perfectly marries refined pastry creations with a decor that transports you to a bygone era. The concept intertwines elegance and artistry, offering a symphony of flavors within a meticulously crafted interior.
Drawing inspiration from French-Retro aesthetics, the furnishing style takes a delightful reinterpretation. Immerse yourself in the warmth of oak wood, adorned with intricate decorative profiles that exude timeless sophistication. Velvet upholstery beckons you to indulge in comfort, while smoked mirrors cast an ethereal charm throughout.
The color palette is a symphony of green, pale pink, and white – a perfect canvas to showcase the decadent pastries on display. Pasticceria by Il Calcio isn't just a pastry destination; it's an artistic journey where taste and design coalesce in harmonious splendor.
Photo credit: Mihai Georgiadi
_________________________________